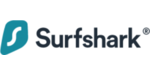 Surfshark Coupon for a MASSIVE 83% OFF + 4 months FREE on Plans
Knock an incredible 83% off the 24-month plan + grab an extra 4 months free with this fantastic new code!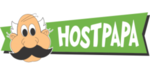 HostPapa Deal: Up to 45% off Starter Plans
Think the only way to save is with a HostPapa promo code? Think again! Get 45% off the Starter Plan at Hostpapa - ideal for beginners!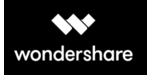 Wondershare Offers: Up to $80 off Video Editing Software for Businesses
Think you need a Wondershare coupon to save? Think again! Check out this deal to enjoy up to $80 off Filmora for Business and Teams for up to 5 users + free senior tech support, free updates and permission for company use. All this, even without a code!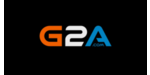 G2A Discount: McAfee & AVAST Antivirus - up to 95% OFF
Looking for a discount code for G2A? You might just find one here! In the meantime, why not shop Antivirus Software from some of the most trusted brands and get total protection with up to 95% off the RRP - even without one!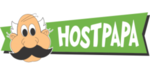 HostPapa Offers: 30% .ca Domains
No HostPapa promo code is needed to claim 30% off this special price online today and get a .ca domain - available today from only $14.99.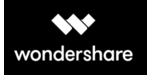 Up to 50% off Internet Security & Parental Control Software: FamiSafe
You might be looking for a Wondershare coupon but in the meantime, check out this deal and save up to 50% on Famisafe plans and access parental control tools and more to safeguard your kids online activity.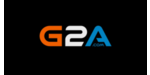 Up to 95% G2A Discounts on Internet Security Software
Want to save with a discount code for G2A? Don't let that stand between you and a great deal. Find great discounts of up to 95% off Internet Security Software - even without one!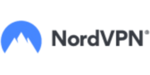 Enjoy 61% off + 1 FREE month NordVPN Coupon Code
Add this code to take your total savings up to 61% of at the checkout + get one free month of NordVPN thrown in for FREE!
Up to 97% off New Steam Games + Kinguin Discount Code for 12% off
Find up to 97% off new Steam CD keys and use this code today to get an extra 12% off at checkout!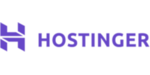 Hostinger Coupon Code: Up to 80% + 5% off
Add this coupon to enjoy an extra 5% off premium shared hosting - on top of savings of already up to 80% off!
Kinguin Discount Code: up to 90% OFF Top Games + 10% EXTRA off
Get up to 90% off best-selling games + take an additional 10% off at the checkout!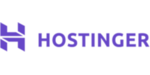 Hostinger Coupon Code: Up to $480 off Minecraft VPS + 10% EXTRA off
Choose a Minecraft VPS plan for up to $480 off + an extra 10% off at the checkout with this code.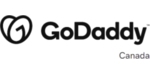 Get this GoDaddy Promo Code for 50% off Hosting
Save 50% on all hosting codes. Code pre-applied at checkout.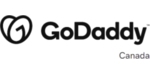 GoDaddy Promo Code - get 30% off your first year
Get going with GoDaddy with this promo code (applied at checkout) for 30% off domain names.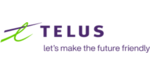 TELUS Promo Code: Enjoy $840 Off PureFibre Internet
Benefit from this limited-time offer to enjoy savings of $840 when you purchase a TELUS PureFibre Internet plan for only $75/mo!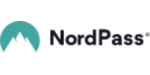 75% off NordLocker Premium + 36% off 2 Year Plans: NordPass Coupon
Add the NordLocker Premium, 1 TB to your order to save 75% off PLUS get a whole 36% off including 1 month FREE when you use this code today on the NordPass Premium 2 Year plan.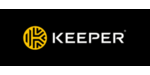 30% Off 1-Yr Plans with this Keeper Security Promo Code
Add this coupon to your next purchase to enjoy 30% off all 1-year plans at checkout.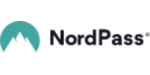 NordPass Coupon: up to 56% off sitewide + 4 months FREE
Use this coupon to enjoy even bigger savings on plans with as much as 74% off + get 4 free months.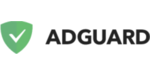 AdGuard Promo Code: 40% off Personal Plans for Up To 3 Devices
Enjoy 40% off with this coupon on the Personal Lifetime Plan (for protection on up to 3 devices).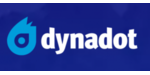 Grab a Dynadot Code worth $5 with Friend Referrals.
Refer a friend to claim a $5 credit on your account and your referred friend will earn a $5 credit, too!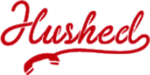 Hushed Promo: 84% off your 2nd Phone No. in Canada & the US!
Even without adding an extra Hush coupon code, save 84% on your 2nd number thanks to this brilliant deal.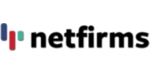 Netfirms Discounts: 50% off a .COM Domain for 1 Year
On the lookout for a Netfirms discount code? In the meantime, check out this deal to get a total discount of 50% off your first year.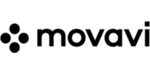 Movavi Discounts of up to 55% off Video Suite
Looking for a discount code for Movavi? Get up to 55% off the Video Editor 2023 Edition even without one!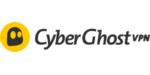 CyberGhost VPN Promo: Up to $310 OFF 28 months of VPN + 1 day free trial
Activate this deal now, even without a CyberGhost VPN coupon, and enjoy a discount of as much as $310 OFF 28 months of secure VPN + enjoy a 1-day free trial when you sign up as a new user.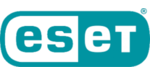 Check out this ESET Promo for $170 off Cyber Security Products
Save as much $170 on ESET Protect Advanced for Business over 3 years for protection for 8 devices: Powerful multi-OS protection with cloud-based endpoint management. No ESET promo code needed!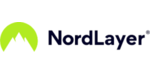 Save 68% with this NordLayer Deal on Software & IT
Save 68% when you activate this deal on NordLayer for teams - Software & IT - all without a NordLayer coupon.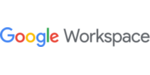 Enjoy Business Starter from only $6/month with Google Workspace deals
Get a Custom and Secure Business Email, 100 Participant Video Meetings, 30GB Storage Per User + Security and Management Controls with the Business Starter Plan from only $6 - no Google Workspace coupon code is required to access this fantastic offer today!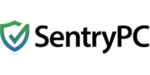 Save with this SentryPC offer of up to 60% on each additional license bought
Add extra licenses for up to 60% off! Click through and go to pricing to create your cloud-based account today! No further SentryPC coupon required.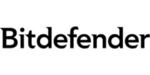 Bitdefender Promo: $100 off Premium Security!
Looking for a Bitdefender coupon code? With $100 on Premium Security for protection on up to 10 devices - you don't even need one to great a deal today!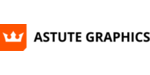 Astute Graphics Offer: Save on average $58 every day!
Take $58 off every day! PAY OFF your initial year subscription by the start of the 3rd day - no Astute Graphics coupon needed!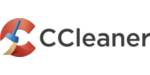 Save 63% with this CCleaner Offer on CCleaner Professional Bundle
Save 63% without a CCleaner coupon code on CCleaner professional for PC, Recuva Professional, Speccy Professional and CCleaner Professional for Android and Mac.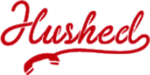 Promo for Hushed: Up to 40% more credits w/ Credit Packages
No Hushed coupon code? Fear not! Enjoy up to 40% extra credits, without one, and get these flexible and easy credit packages today.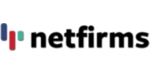 Netfirms Promo: Up to 20% off Web Hosting Plans for Your Small Business
Think you need a Netfirms discount code to save? Not so! Enjoy 20% off longer plans - even without one!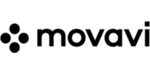 Grab this Movavi Deal for 50% off Photo Editor
Save 50% on the Photo Editing + Slideshow maker 1-year subscription with this deal. If you still haven't found a discount code for Movavi this is the deal for you.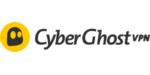 CyberGhost VPN Promo: 84% off the Best Gaming VPN 2023
Need a CyberGhost VPN coupon to save? Not necessarily! Enjoy 84% off the Best Gaming VPN in 2023 with fast speeds and low+ping gaming on your PC, console and mobile - wherever you are! No codes needed.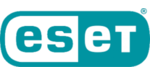 $100 off ESET Deal on Internet Security 3-Yr Plan
Looking for an ESET promo code? Save as much as $100 when you activate this deal on Home Security Ultimate Protection plans for 3 years of protection on up to 6 devices - even without one!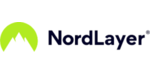 22% Off Special NordLayer Offer for Business VPN
Discover this fantastic deal to save 22% on your business VPN today. No NordLayer coupon required!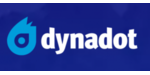 Find a .COM Domain from as little as $12.99 with this Dynadot promo
Need a Dynadot code? Get for yourself one of the world's most recognizable domains from only C$12.99. Click through and find your domain today - for less, even without one!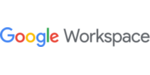 2TB Storage + 150 Video Meetings: Business Standard from $12/mo
Benefit from this deal even without a Google Workspace coupon code, to enjoy up to 2TB of Storage, 150 Participant Video Meetings PLUS Recording Options from as little as $12 per user per month.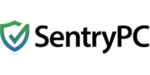 Parental Control - SentryPC Deals on Affordable Plans from $96.68/year
Need a SentryPC coupon to get a great deal? Not always! Explore affordable yearly plans to remotely monitor, filter and control all user activity - with plans starting from just $96.68 per year - no codes needed!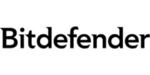 Bitdefender Offers: 60% off Home Total Security - up to 5 devices
Need a Bitdefender coupon code to save? Not so! Protect up to 5 devices and save up to 60% with the Home Total Security Plan. No code needed.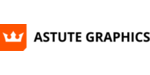 21 Adobe Illustrator Plug-Ins from $199/year + FREE updates
Finding an Astute Graphics coupon might not always be simple, but finding a great deal is! Enjoy 21 Adobe Illustrator Plug-ins with a 12-month subscription plan, including updates from only $199.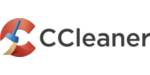 Save 50% with CCleaner Deals on Cloud Professional 3 Year
Looking for a CCleaner coupon code? Benefit from a 50% discount by choosing CCleaner Cloud 3 Year and save up to 50% on your IT costs, too! With such a great deal up for grabs, you won't even need one!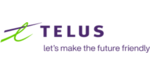 Get Netflix + Live TV + Internet 300: TELUS Promotion for $1,320 off!
You don't require a TELUS promo code to get this deal today. Enjoy savings of $1,320 when you bundle Netflix + Live TV + PureFibre Internet. Order online and save an additional $150!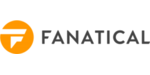 WARHAMMER III Fanatical Coupon: Save 20% + 3% EXTRA off
Pre-order today to enjoy 20% off the new Warhammer III game + an additional 3% off at the checkout. Out soon!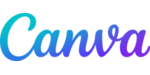 Up to 85% off with Canva Deals on Multiple Business Card Orders
You might be trying to find a Canva coupon code, but in the meantime, why not take advantage of this deal on Business Cards? Purchase more to save up to 85% on your order.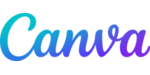 Up to 75% off Canva Promo on 10+ Posters
Even without a Canva coupon code you can still save up to 75% on Posters when you purchase 10 or more and start saving when you buy just 2.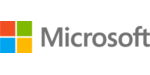 Up to $300 off Microsoft Deals on Home, Business & Gaming Tech!
You don't need a Microsoft promo ode to shop these deals today for as much as $300 off Surface Pro, Xboxes and Business Solutions.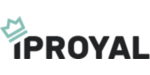 Get this IPRoyal Code for 10% off Sneaker DC Proxies & More
Add this code to enjoy 10% off everything including Datacenter proxies, Sneaker proxies, and Static Residential Proxies at IPRoyal.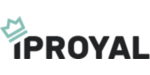 IPRoyal discounts of 50% when you buy 500GB - Royal Residential Proxies
Take 50% off 500GB of Royal Residential Proxies. Don't need as many? You can still get money off when you order more: 5% off 5 GB, 10% off 10 GB and so on - without the need for an IPRoyal code.