Promo Code for WorldRemit: Enjoy ZERO FEES on Your First 3 Transfers!
Add this code to your order to save on all fees on your first 3 money transfers.
WorldRemit Offers on Money Transfers: Up to 46% cheaper than most banks!
Transfer money low cost - with on average 46% cheaper than most banks even with no promo code for WorldRemit + no hidden fees!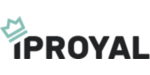 Get this IPRoyal Code for 10% off Sneaker DC Proxies & More
Add this code to enjoy 10% off everything including Datacenter proxies, Sneaker proxies, and Static Residential Proxies at IPRoyal.
$15 Promo Code for Remitly - Earn Unlimited Rewards with Friend Referrals
Get a $15 reward when your referred friend sends at least $100 on their first transfer. They will also enjoy a special exchange rate and $15 off their 1st transfer of $600 or more.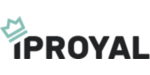 IPRoyal discounts of 50% when you buy 500GB - Royal Residential Proxies
Take 50% off 500GB of Royal Residential Proxies. Don't need as many? You can still get money off when you order more: 5% off 5 GB, 10% off 10 GB and so on - without the need for an IPRoyal code.
Remitly Promo: Transfer Money Internationally in as many as 75+ Currencies
Need a promo code for Remitly to get a good deal? That's not always the case! Choose convenient delivery options and transfer money internationally with no hidden fees.