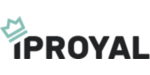 60% or more off Larger Orders + an IPRoyal Coupon Code for 5% EXTRA off!
Up your savings with this coupon on your sitewide order! Save 60% or even more when you order more GBs! On top of that, take a further 5% off all Sneaker proxies, Datacenter Proxies and Residential Proxies orders.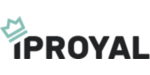 Black Friday: up to 85% off Residential Proxies + 5% extra off IPRoyal Code
Save as much as 85% off Residential Proxies this Black Friday + receive an additional 3 - 5% off ALL PRODUCTS with this special Black Friday coupon.
Enjoy your first 4 money transfers free with this WorldRemit Coupon Code
Send money for FREE on your first 4 transfers with WorldRemit by using this fantastic new code!
Get this WorldRemit Coupon Code for 3 FREE Money Transfers
Apply this coupon to your first transfer to enjoy Zero Fees on your first 3 transfers. Send money all over the world!
Get a Special Exchange Rate with this Remitly Deal on your 1st money transfer
Benefit from a special exchange rate on the first $999 you send overseas - without a Remitly coupon code.
Send money abroad to friends & family - up $999 daily limit at Remitly
Send up to $999 overseas to your friends and family in the Philippines, India, The US, China and Pakistan or increase your limit by applying to the next Tier. Even without a Remitly coupon code, you can access this incredible deal when you sign up today!